As iron sharpens iron, so one man sharpens another.
Our College & Career group exists to encourage and equip young adults to know God, know God's Word, and grow together as they live out God's call on their lives. Our group is made up of diverse people: single, married, parents, college students, and many others.
We'd love to have you join us!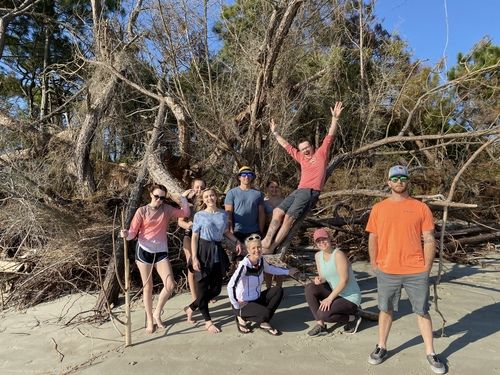 Wednesdays 7:30pm-8:30pm
West Classroom
Critical thinking coupled with discussion (and sometimes debate!) is an important part of spiritual growth. Dive deep into topics ranging from world religions to cultural norms as we explore what the Bible has to say about it.

Join us in the sanctuary at 7:00, then meet us in the West Classroom (opposite the Kids Hallway) after the worship songs are over.
Get Connected. Go Deeper.
Once per month we gather to hang out and experience something fun! Think kayaking, Escape Rooms, beach concerts and more! See College & Career Messaging group in our Beach Assembly App or fill out the CONTACT form below for current details.
We'd love to hear from you. Fill out the form below to get started.